Family Dentistry - Falls Church, VA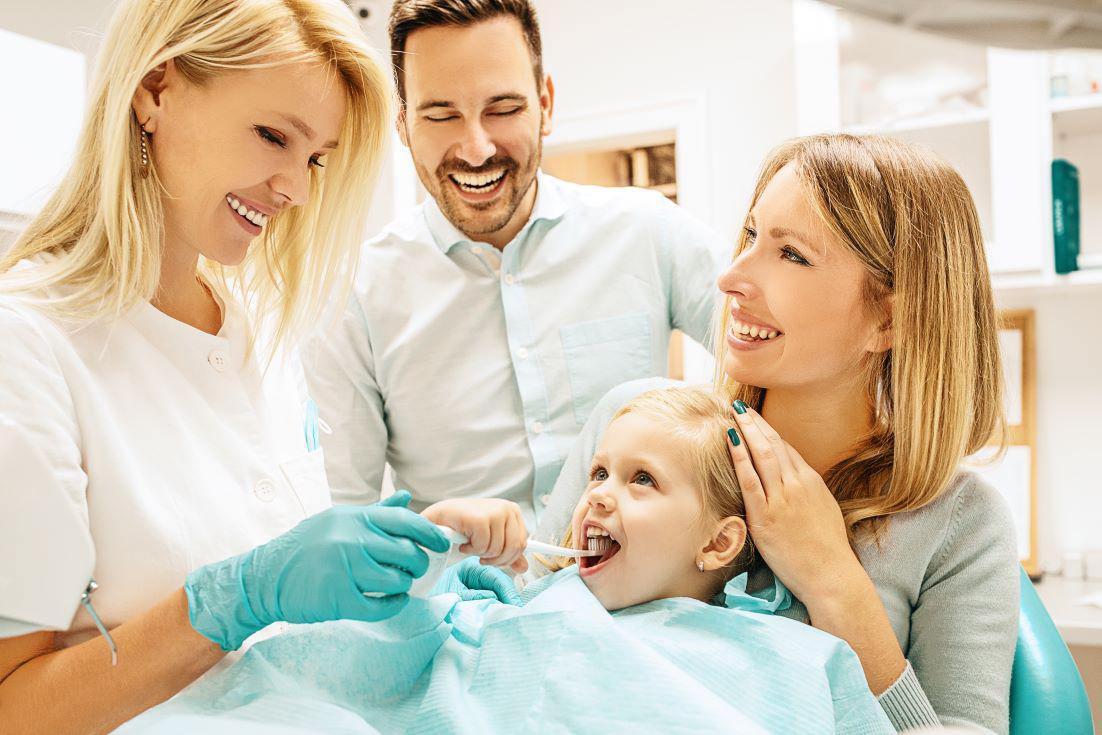 We understand that it can be difficult to find a trustworthy family dentist in Falls Church. If you want the best oral health care for your family, it is important to find an experienced and skillful Falls Church dentist that will help you create healthy smiles for everyone in your family. The team of dental professionals at Dougherty DDS have years of experience in improving the health and aesthetic value of their patients' smiles. Their focus on patient care and commitment to continuing education ensure the best treatment possible for all members of your family.
Are you wondering how to keep your family healthy? A vital step to preserving your overall health is maintaining good dental and oral health. Good dental practices and early treatment have been shown to be more important than ever. Recent studies and research have revealed the link between the development of serious health conditions—like diabetes and heart disease—and certain oral diseases. Parents and patients must take steps to teach and follow appropriate at-home habits for themselves and their children. Patients must also take care to make regular visits with dentists to monitor their overall health. When symptoms do appear, inform professionals quickly. Immediate treatment can prevent the advancement of disease and further tissue damage.
What Is Family Dentistry?
Family dentistry is all about ensuring that every patient receives quality dental care that meets the needs and challenges of their specific age group. This means customized, age-appropriate dental care for every child, teen, adult, and senior who visits our office. Our dental team has experience with patients of all ages, and is passionate about providing personalized care to each of them.
How Family Dentistry Benefits You
Having a single dentist you can rely on to care for your entire family comes with numerous benefits. Since family dentists see a broad range of patients with different needs, you can expect them to be experienced and skilled in various services.
When it comes to your children, a family dentist can continue to care for them throughout their lifetime, while a pediatric dentist works exclusively with children. Having the same dentist builds confidence and trust, and their familiarity with your child's history makes it easier to spot changes and detect problems quickly.
Having one dentist for an entire family also presents a unique opportunity for advanced care. The dentist gets to understand the health and challenges of each member and the family as a whole, which can help to identify genetic, environmental, or lifestyle influences on oral health.
Best of all, when you have one dentist for the whole family, you can have confidence that everyone receives the same high level of care.
Schedule An Appointment With Our Falls Church Family Dentist
Our sterile, modern office is ready to provide high-quality care to your whole family. We use the best tools and technology, and our staff is highly trained on recent developments in dentistry. You can feel confident that you're in good hands when you make the decision to bring your family to Dougherty DDS.
We're looking forward to meeting you and your family. We're ready to make sure every member of your family, from youngest to oldest, has a smile they can be confident about. So when you're looking for an experienced family dentist in Falls Church, don't hesitate to contact our office.  
William V. Dougherty III, DDS - Falls Church Dentist 
200 Little Falls St #506, Falls Church, VA 22046
(703) 532-3300