Our Falls Church Dental Office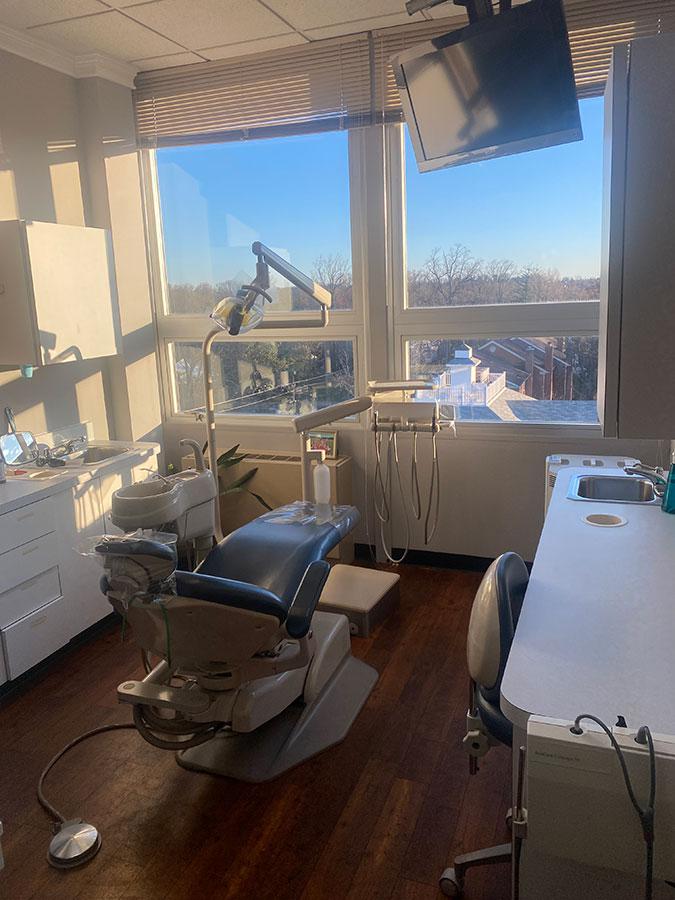 When you visit our dental office in Falls Church, we strive to help you feel welcome and cared for from the very first moment. To us, our patients are family, and we do all we can to help you feel at home.  At Dougherty DDS, we are committed to providing you with a quality healthcare experience in which you feel comfortable with both our office environment and the professionalism, empathy, and patient-centered dentistry we offer.  From routine procedures to extensive treatments, we help patients build beautiful, healthy smiles for years to come.
We promise to:
Take sincere interest in your needs and help guide you on the path to a lifetime of optimum oral health
Participate in continuing education courses and utilize new technology so we are best equipped to serve you
Enjoy our profession, work with enthusiasm, and have fun!
We adhere to strict sterilization and cross-contamination procedures to ensure your safety.
What Sets Us Apart
The Attention You Deserve: Dr. Dougherty and our team will spend one-on-one time with you, getting to know you as a person, and learning who you are far beyond your dental needs.
A Green Dental Practice: Our entire team at Dougherty DDS is proud to be recognized as a "green practice," and to have received special recognition for our commitment to reducing our carbon footprint.
Use of Advanced Technology: Dr. Dougherty and our team believe you deserve the highest quality of clinical care. We provide leading-edge treatments, using advanced digital technology and materials to ensure the best results.
An Outstanding Team: Our team is made of long-term staff members who genuinely care about you and your family. Each person strives to build relationships with our patients based on trust, empathy, and open communication.
A Generational Practice: Founded in 1964 by Dr. Dougherty's father, our office has worked hard to build partnerships with each patient and we'll do the same with you. We know the best dental experience, strongest results, and happiest patients are the result of teamwork.
Focus on Education: We support the ADA's new evidence-based resource www.mouthhealthy.org. This trusted site includes consumer-friendly research and links that pertain to your oral health.
Visit Our Falls Church Dental Office
At Dougherty DDS, we're always excited to meet new people and help them achieve a smile they love. If you're ready to help yourself and your loved ones receive excellent dental care, call our office and schedule a visit today!
 
William V. Dougherty III, DDS - Falls Church Dentist 
200 Little Falls St #506, Falls Church, VA 22046
(703) 532-3300